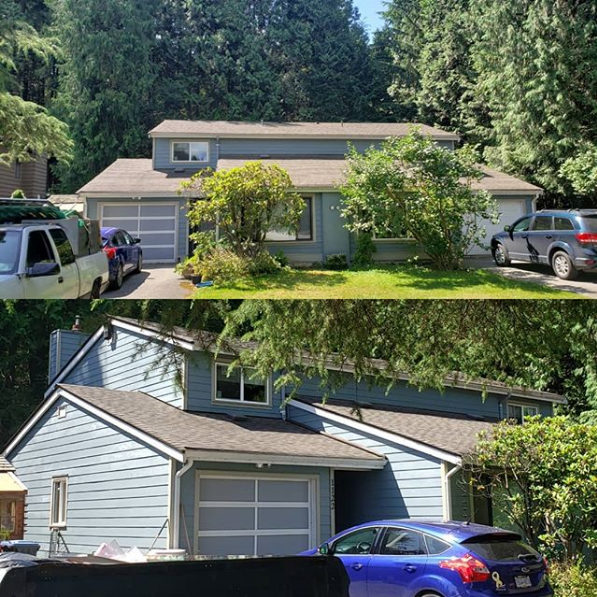 James Hardie Siding Installation, Port Coquitlam, BC, Portfolio 1
Our client was looking to update their expired cedar siding on their Duplex property with Boothbay Blue James Hardie Siding and Cobblestone James Hardie Trims.
We discovered to things after we removed all of the old cedar siding:
the gables were missing plywood sheathing, which is unfortunately typical
the entire structure was absent of plywood!
After we explained to the client what was happening with their home, we received approval from the and proceeded with the installation of the wall sheathing on a CostPlus basis, which was affordable and efficient.
Due to the missing plywood, we of course were slightly behind the original estimated schedule, however, we finished the project in a reasonable time-frame. But, most importantly, the job was done done right!
The clients and their new tenants were both thrilled with their new curb appeal, and have been told they are still getting stopped by passerby's commenting on their home weeks later.
Some of the Materials We Used: