Lux Architectural Panel
Lux siding is quickly becoming one of the most popular options within the cladding industry. And a lot of this is because they product often provides more benefits to homeowner than their competitors within that same price-point.
Lux siding is an incredibly unique product
The first thing that stands out to us is that, unlike many other options, Lux is manufactured in Canada. Second, it's rather easy to shape, size and fit to your home because it's made out of custom length cold rolled steel. Surprisingly, the customizability doesn't significantly increase the price either. This is why we think the product provides extremely good value when compare it to other options.
Brief list of Lux Benefits:
They're manufactured in Canada.
They're a rigid, 24 gauge steel product (not 26 gauge or less like many of their competitors).
They boast one of the highest grade of corrosion-resistent coatings on the market (Galvalume Coated (ASTM A792) steel).
They ship at custom lengths, which means little to no waste.
Their extraordinary durability means they're near maintenance-free.
The finish is easy to clean and resists fading.
There's a 40-year finish warranty on all Lux products.
Since it's made from steel, it's non-combustable (Class A Fire Rating)
Impervious to insects, plant growth and moss. Does not peel or warp.
Can be also used as Soffit where necessary.
AND there are 19 solid colours, and over 37 woodgrain, metallic, and textured colours to choose from.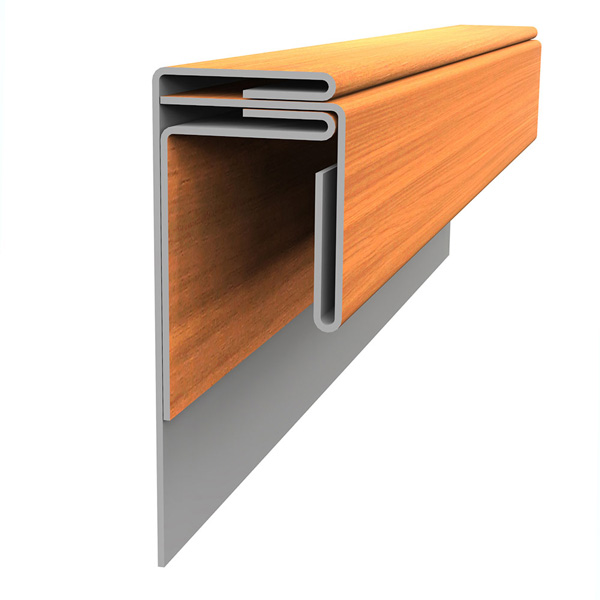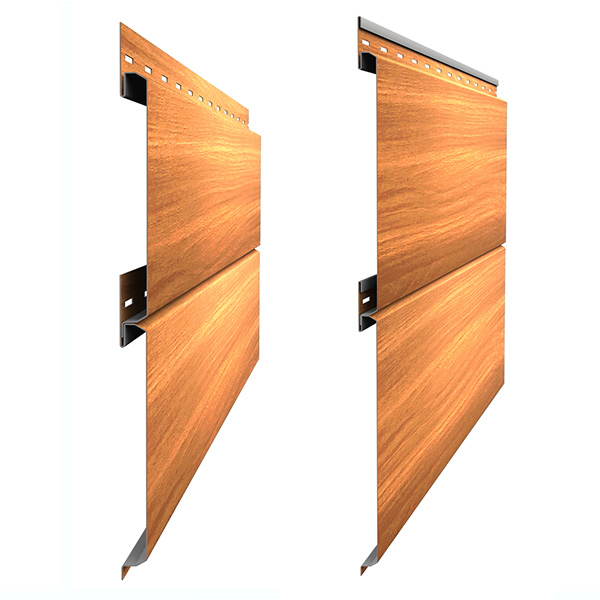 Lux Certifications
Lux Architectural Panels is a multi-certified product you can count on.
They:
Meet and conform to the CGSB-93.4-92 as per standards Council of Canada, National Research Council Canada, National Building Code of Canada.
Passing the CAN/ULC S102-10 with ZERO Flame Spread make them Class A Fire Rated.
Pass the National Research Council of Canada Wind Load Test with "…no permanent deflection or visually apparent degradation observed in the cladding."
Passed the ASTM B117 Salt Spray Test, which means we can use it on any properties near the water.
If you're interested in learning more about their certifications, visit Lux Panel Test Reports.