Okanagan Siding Installation & Repair Services
We have expanded our business to serve the Okanagan area, including Peachland, Summerland, Penticton, Osoyoos, Oliver and the Okanagan Valley.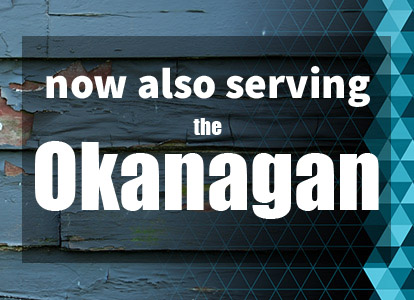 We're almost coast to coast!
After serving the Lower Mainland for over a decade, West Coast Barrier has expanded into the Okanagan. We are offering our full range of professional siding installation and siding repair services to this beautiful area. Whether you're looking to renovate your home or update its look, we have you covered.
TAIGA ENGINEERED WOOD SIDING
RESERVE Engineered Wood Siding is a pre-finished wood siding product. They boast a wide range of colours and styles to choose from and are constantly refreshing and updating their options.
Follow the link below for more information or call us today to discuss your next home exterior renovations project.
We professionally install Lux siding
Lux Panel is one of fastest growing and best siding options within the industry today. It's an exception, cost-efficient product that you should consider for your next renovation or installation.