Siding Repair
Vinyl • Wood/Cedar • Hardie Board
Siding is an incredibly durable product. However, over time, its constant exposure to the sun and the rain wear down its luster and effectiveness. At West Coast Barrier, our licensed siding experts have extensive experience in fixing your damaged siding, bringing it back to its as-new condition.
Our experts work with any siding on the market today, including vinyl, wood/cedar, aluminum, and Hardie Board.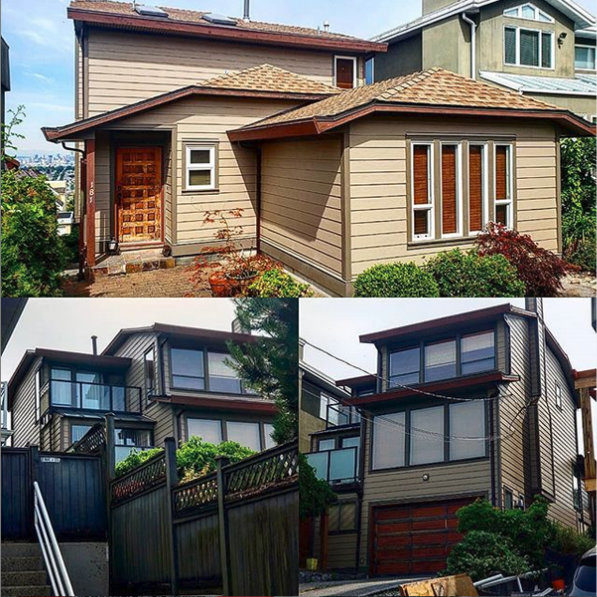 Common reasons people repair their siding:
Warped Siding
Signs of Mold or Mildew
Signs of Dry Rot
Water Damage
Add value to their home
Better insulation
General information on siding repair costs
The three main things that affect the cost of a siding repair:
1) the type of siding used;
2) the kind of damage(s) done;
3) the extent of the damage(s).
In most cases, a visual inspection is all we'll need to provide you with an accurate quote. In other cases, we won't know the full extent of the damage until we've removed some of the siding. For example, if water has broken past the moisture barrier and penetrated the wood. In cases like this, the cost of repair relative to the estimate will fluctuate. Unfortunately, there are times where there's no way to know how much damage there is until we're hammer deep into your walls.
Please be aware. There are times where a repair isn't possible. In most cases, our professionals will be able to tell you what is repairable and what's not when they inspect your home to prepare an estimate. If we have any concerns regarding the viability of a repair, we'll tell you up-front and discuss your options.
We will provide you with a remove and replace if this happens. This means that the repair estimate will be a separate estimate after the extent of the damage is determined.
Pleaes check out our Siding Costs page for a detailed breakdown.
Vinyl Siding Repair
Vinyl siding is one of the most popular choices around for homes. Because of this, it's often easier to source materials for repair at a fair price.
Some common vinyl repair scenarios include warping and fading.
Faded Vinyl Siding
Vinyl siding that's sun-facing is prone to fading. While some higher-end vinyl products hold up longer, all siding exposed to the sun eventually fades.
Warped Vinyl Siding
Warped vinyl siding has many different possible causes. These include being nailed to the frame incorrectly, being too close to the BBQ, or just hot-cold temperature changes throughout the year.
The upside to this is that if your siding was professionally installed, the repair is relatively simple because it protected your home from moisture penetration.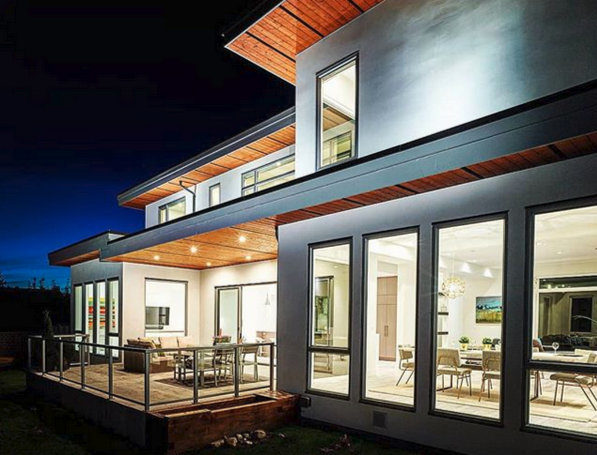 Wood Siding Repair
Includes: Cedar siding, shingle & Soffit siding:
Wood & Cedar siding is a beautiful, natural & environmentally friendly product. However, it's prone to chipping, warping, and rot. Now, if you see any signs of rot on your wood, you should contact us immediately because this kind of damage can end up being extremely expensive if it breaks past the siding and into your home. Three key areas you don't want to see rot happen to is to your home's frame, support beams, drywall, or insulation, to name a few. Luckily, with extreme cases aside, most kinds of wood siding can often be restored to its rustic beauty.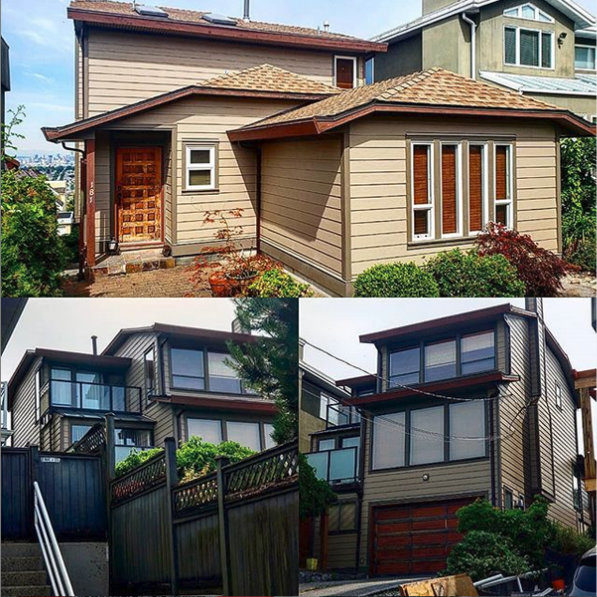 A bit more about wood siding repair
Repairing rotted cedar siding comes down a handful of steps.
1) We remove the cedar boards that need to be replaced. This exposes the insulation and plywood that sits behind your siding.
2) We inspect the surface and determine whether the rot's affected more than the siding. If not, we replace what needs to be replaced.
3) If the rot has penetrated more than the siding, such as the plywood, frame, insulation, beams, etc., we need to determine the extent of the damage and the best way to properly address these unfortunate surprises.
4) Plank (beveled) siding requires a bit more time to repair because, in order to properly determine how much damage there is, some of the wood siding around the visible problem area needs to be carefully removed. This is important because rot can spread behind the wall unevenly and sit behind perfectly healthy planks.
5) Once we know the extent of the damage and have discussed your options with you, we remove all of the damaged areas.
6) From here, we repair, reframe, re-insulate, and install your new siding. This includes the new trim, caulking, and building paper.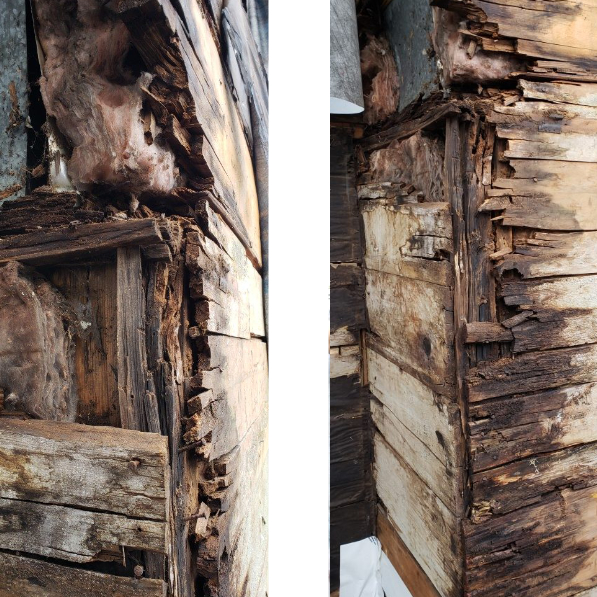 Siding restorations might be exactly what you need
While it does depend on the kind and extent of siding damage you have, we are able to perform full siding restorations. And this is possible for nearly any kind exterior siding you have.
Some of the smaller wear and tear problems that suit restoration include the fascia board drip edge or replacing a scuffed piece of siding.
Whatever it is, we're happy to come out and provide a spot-inspection and estimate.