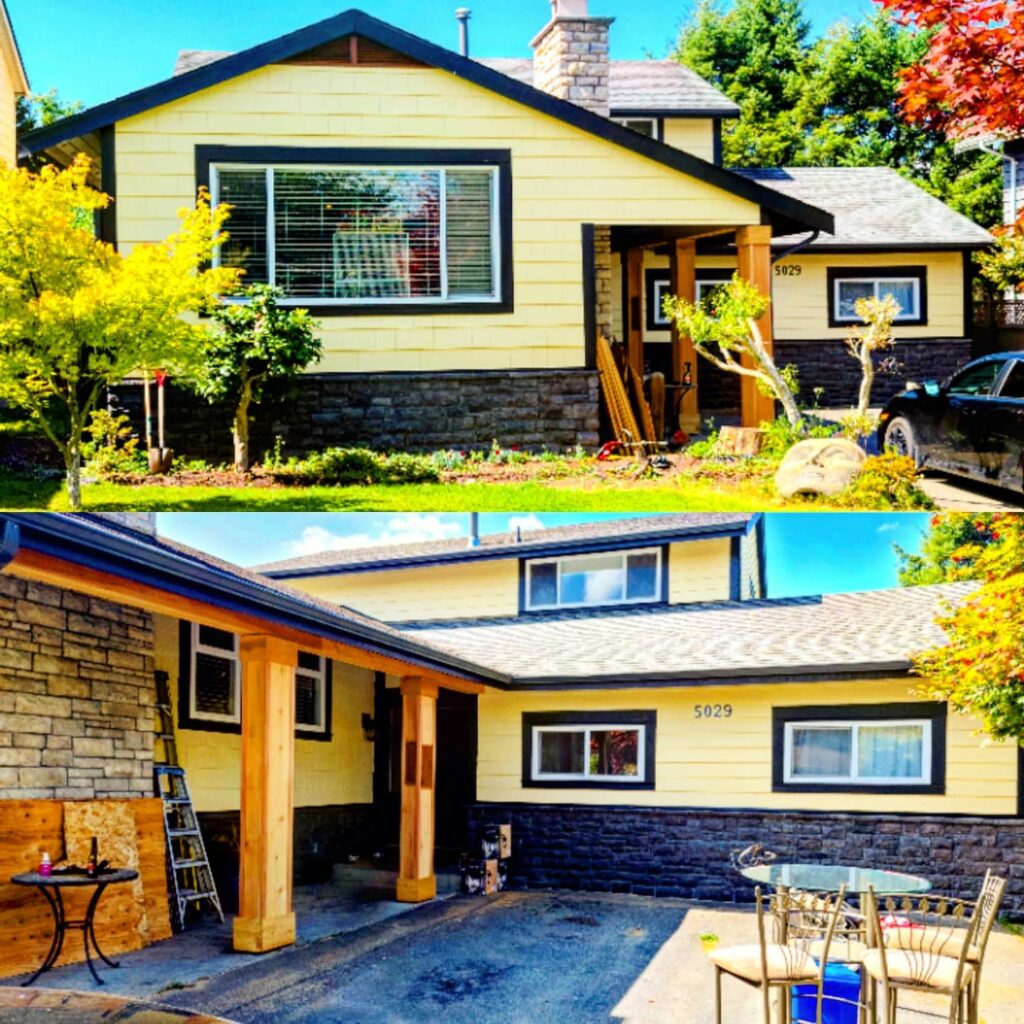 Taiga Reserve Siding Installation, Langley, Portfolio 8
We just finished our first Taiga Reserve LP Smartside project. We replaced the old cedar siding installed over rigid foam with no sheathing. We then installed new sheathing on the entire house, and installed Taiga Reserve Marigold siding, and shake, along with Black LP Trims, Rocky Mountain Stoneworks Black Tusk cultured stone, and rough cedar Post & Beam work.
I will say this, if you think you've left enough spacing between plank joints, you're probably wrong…..this stuff REALLY moves!